ACPC Admission Process For 2017-2018
Step 1: Find out your Eligibility Criteria
Anyone of the following criteria must be satisfied:




Subjects
Marks
Open
Category
Reserve
Category
Phy + Chem + Maths
Theory
135 / 300
120 / 300
Phy + Chem + Maths
Theory + Practical
180 / 400
160 / 400
Phy + Comp + Maths
Theory
135 / 300
120 / 300
 
 
 
 
Step 2: Prepare Documents
For all: HSC Marksheet, JEE Marksheet/GUJCET Marksheet, School Leaving Certificate.
Reserve Category : Caste Certificate Non Creamy Layer is mandatory in case of OBC (Income is below Rs. 6,00,000/year.)
TFWS : Income Certificate (Income is below Rs. 6,00,000/year).
SC: Freeship Card
Step 3: Buy PIN & Booklet
You can buy you PIN from Kotak Mahindra Bank, Form Fee is Rs. 350/-(Available from 19-05-2017 to 09-06-2017)
Kindly Note: DO NOT share you Pin number with ANYONE and keep it as secret as your ATM pin number.
Step 4: Register Online
Register online at www.gujacpc.nic.in & submission of filled registration form with necessary documents at Help Centers (From 01/06/2017 to 12/06/2017)
Step 5: Submit Documents @ Help Center
If you belong to Open Category and do not want to take benefit of the TFW Scheme, then there is no need for you to go to the Help Center.
Submit the Xerox copies of the documents mentioned above at your nearest Help Center if you wish to take benefits of any of the mentioned TFWS, UEWC or Reserve Category.
Under No Circumstances should you submit original documents.
Step 6: Finalize your College & Interested Branch
Step 7: Choice Filling
First round will be a Mock Round.
As the name suggests, this will be a practice round for students to get an idea about the system and their choices.
Admissions allotted in this round are not confirmed/final admissions.
Take utmost care for choice filling in this round.
Admissions allotted in this round will be confirmed admissions.
Step 8: Confirm Admission
Print Bank Challan & Admission Slip from your Login.
For SFI : Deposit Rs. 20,000 in Kotak Mahindra Bank
For Boys in Government College : Deposit Rs. 1,500
For TFWS or Girls in Government College : No need to deposit money in the Bank. Just accept the admission in your login.
If you don't accept this admission then it will not be given in next round even though seats remain vacant.
Step 9: Participate in Reshuffling Round
In case you are not satisfied with the choice of college you received in round 1 and you want to change your college and try other choices, you may participate in Round-2  also known as the Reshuffling Round.
You can add/alter/delete any number of choices in this round.
While altering choices make sure you are enter only those colleges and branches where you really wish to go because once you get admission in Reshuffling Round then admission of Round-1 will be cancelled automatically.
If you don't get admission in Reshuffling Round then admission of Round-1 remains continued.
Step 10: Vacant Seats
A list of seats still remaining vacant after completion of all online and offline rounds will be published by ACPC. If you wish to take up these seats, you'll have to apply to each particular college individually by physically going there and filling out the form.
Following are a few more documents that will be helpful:
Diploma Vacant Quota Admission Advertisement for 2017-18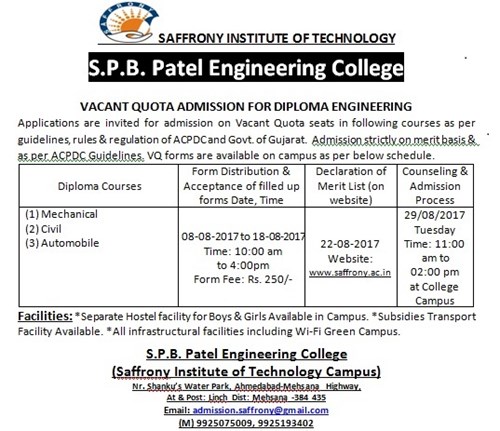 Management Quota Admission Merit List 2017-2018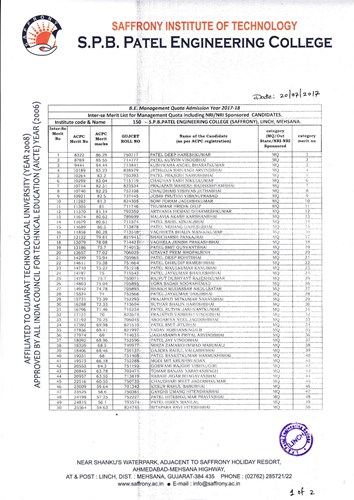 Management Quota Out State Admission Merit List 2017-2018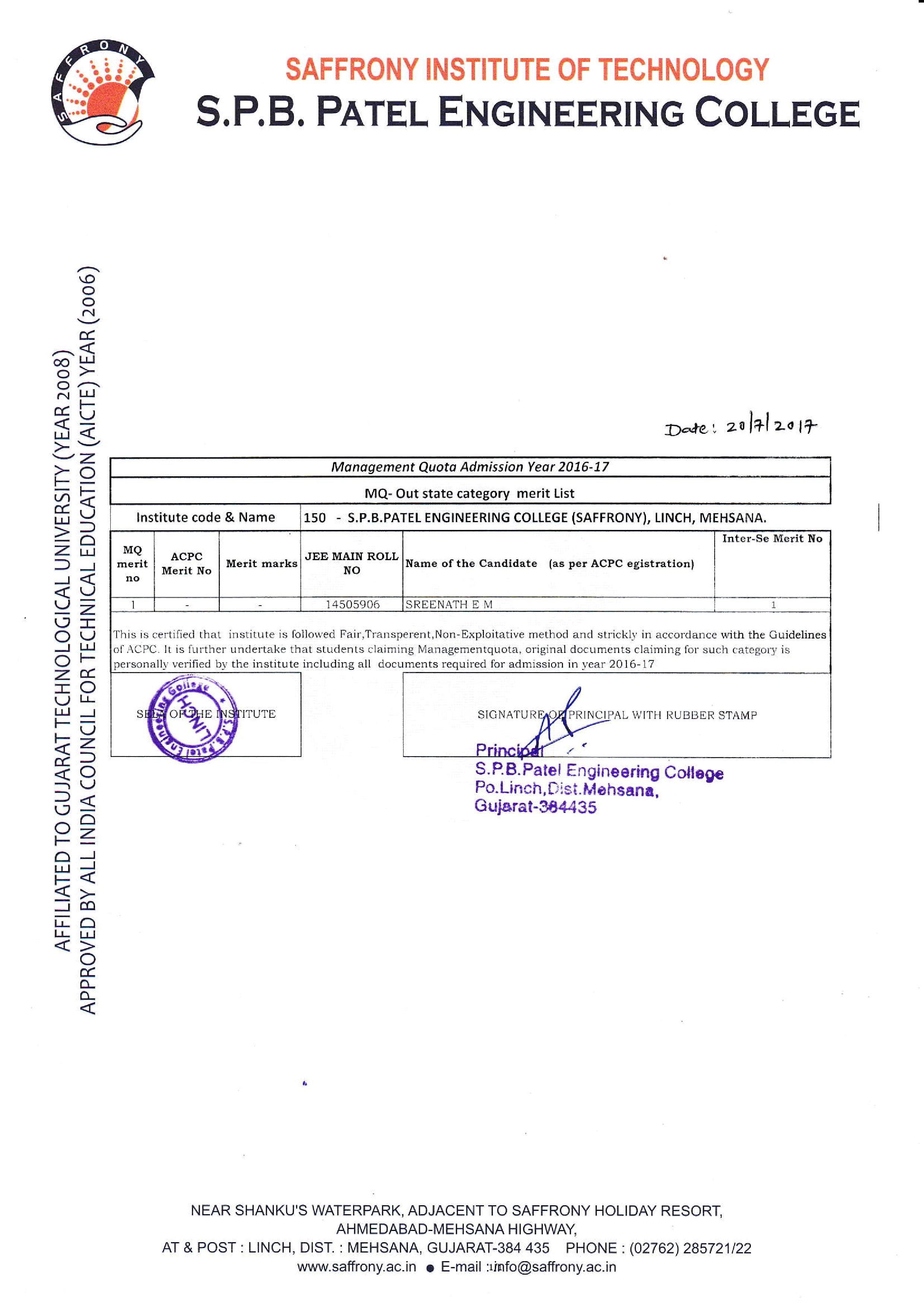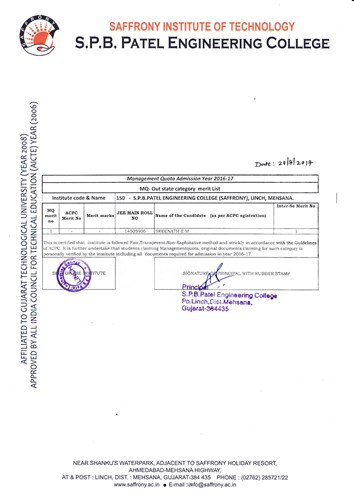 Management Quota Admission 2017-2018